Paratroopers of the Astral Legions of Kerrix, a Troika Background by Natalie Ash
Paratroopers of the Astral Legions of Kerrix, a Troika Background by Natalie Ash
The warlords of Kerrix ran out of other people on Kerrix to conquer. They lacked access to any eldritch portals. They got lost in the non-euclidean geometries of the Labyrinth. They couldn't quite figure out how to make a golden sail.
They are, however, the best damn fallers in the galaxy, good enough to fall through the layers of space and wage war on alien soil.
Maybe you got left behind when the warlords moved on. Maybe you deserted. Maybe your astral plunge was too fast or too slow. Maybe you just wanted to stay. Maybe. Maybe not. Which way is home?
This background is included in A Miscellany of Backgrounds included with So You've Been Thrown Down A Well.
#TroikaJam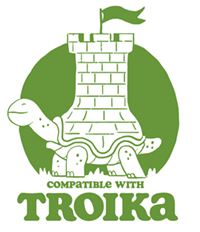 ©2019 Ember + Ash | @ByEmberAndAsh | www.ByEmberAndAsh.com
Paratroopers of the Astral Legions of Kerrix is an independent production by Ember+Ash and is not affiliated with the Melsonian Arts Council.
Purchase
In order to download this game you must purchase it at or above the minimum price of $2 USD. You will get access to the following files:
Paratrooper_of_the_Astral_Legions_of_Kerrix_by_Natalie_Ash.pdf
1 MB
Community Copies
Support this game at or above a special price point to receive something exclusive.
Community Copies
If the cost of Paratroopers is a hardship for you, please claim one of these community copies.